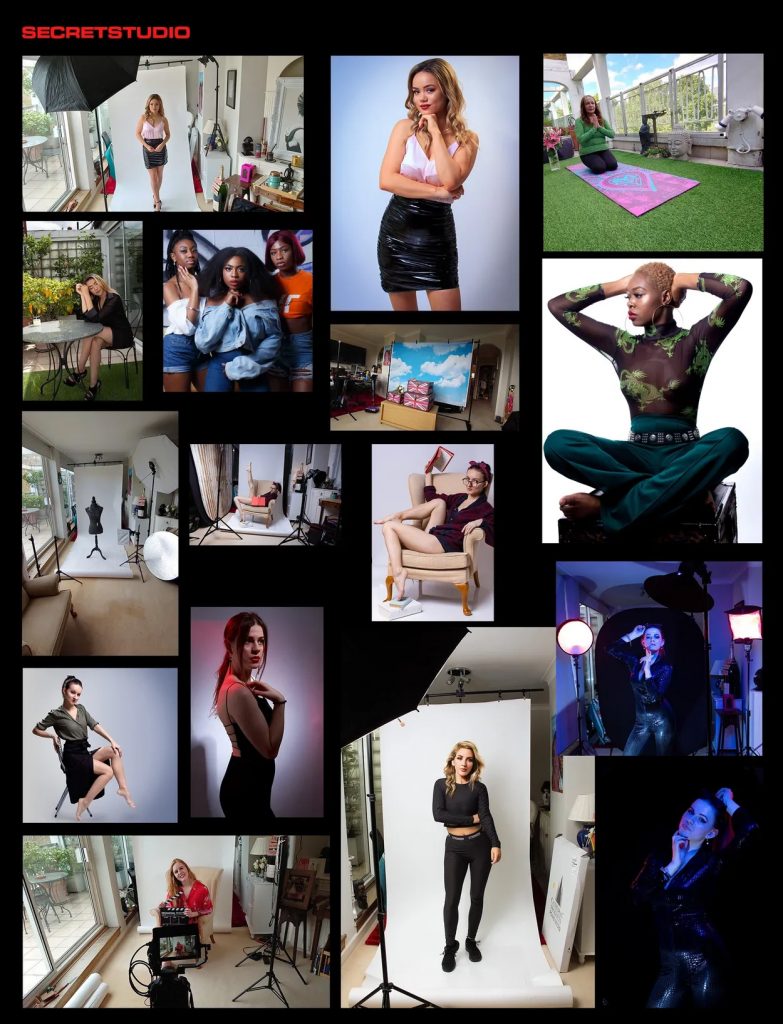 SECRETSTUDIO: London based photography & video shoots
Are you in search of a versatile creative professional for your visual projects? Look no further.
With over two decades of experience in TV & Film Production, Advertising & Marketing, I have honed my skills to perfection. For the past three years, I've embarked on an inspiring journey of freelance projects and productions, adding a fresh perspective to my work. I pride myself on my creativity, collaborative spirit, and a calming presence that makes every session a relaxed and enjoyable experience. I offer guidance and direction when needed, ensuring we capture the perfect shot.
My expertise lies in creating captivating images and producing compelling videos, collaborating with actors, models, dancers, performers, and entertainers. I also have a proven track record of working with model agencies, London Dancer & Entertainment Clubs such as Garden and AntiChrist, and crafting content for models involved in platforms like OnlyFans. My work has been featured in various magazines.
Currently, I'm actively booking projects in the realms of latex, fetish, adult, cosplay, fashion, and glamour. My boutique penthouse studio provides the ideal backdrop, complete with a spacious private balcony for unique shots. This space is not limited to photography; it's perfect for various video shoots, including solo, B/G, G/G couples, and groups. It's an excellent environment for capturing those private, creative shots you've been envisioning.
Im shooting out of a retro boutique penthouse setup with large balcony - the place is copact but great for small shoots and very central easy to get to and safe area
Feel free to reach out and discuss your project with me. I'm open to reviewing your ideas, accommodating special requests, and providing valuable feedback. I work for pay, and I'm also open to considering TFP (Time for Print) and content sharing arrangements if the project aligns with my interests.
What sets me apart are my extra superpowers in retouching, video editing, and portfolio development. If you're a model in need of assistance with creating a standout portfolio, I've got you covered.
And, of course, don't hesitate to initiate an informal, no-obligation chat. I'm here to help you brainstorm ideas, suggest options, and guide your content creation endeavors. Together, we can bring your vision to life.