Clips4Sale has announced their usual end of year initiative, offering 80% commission, although some people may have missed this!
Normally users logging in are greeted with a notification they must accept when there is a news, but this update can only be found by logging in then clicking on 'Admin Notices' meaning many users may not be aware!
This is especially important, as there are a couple of small changes to how this works.
In previous years, Clips4Sale were doing what was called 'CID Codes' which was a unique number following a hash which you added to the end of your links.
A lot of people didn't like this, so they have (slightly) simplified it. So if you have been setting up using the code, you won't get the bonus!
However, what you need to do now and going forward is a lot simpler.
So. There is a video instruction at the bottom of this article, but some step by step above.
Firstly click 'Clip Store'. Then click 'list clips'.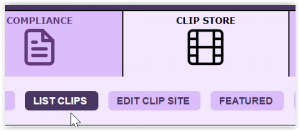 This lists all of your clips. There is a new button under 'manage' which is labelled 'share'.
Click that and it gives you a link for the clip inclusive of the tracking code. You can then post that on twitter, your website, forums, or wherever else you promote your clip or store.
You can see how you are doing sales wise under Sales > Incentives.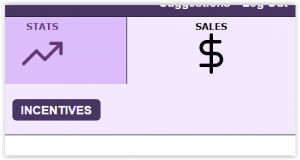 This also includes a link inclusive of your code for your whole store. You could copy that to link to your entire store, rather than individual clips.
One of the great things about clips4sale is how good it is for passive income, but if you are driving traffic to them, it's good to gain an extra reward for it.
The initiative runs until Jan 31st